Package Design
Liquors
Bronze Winner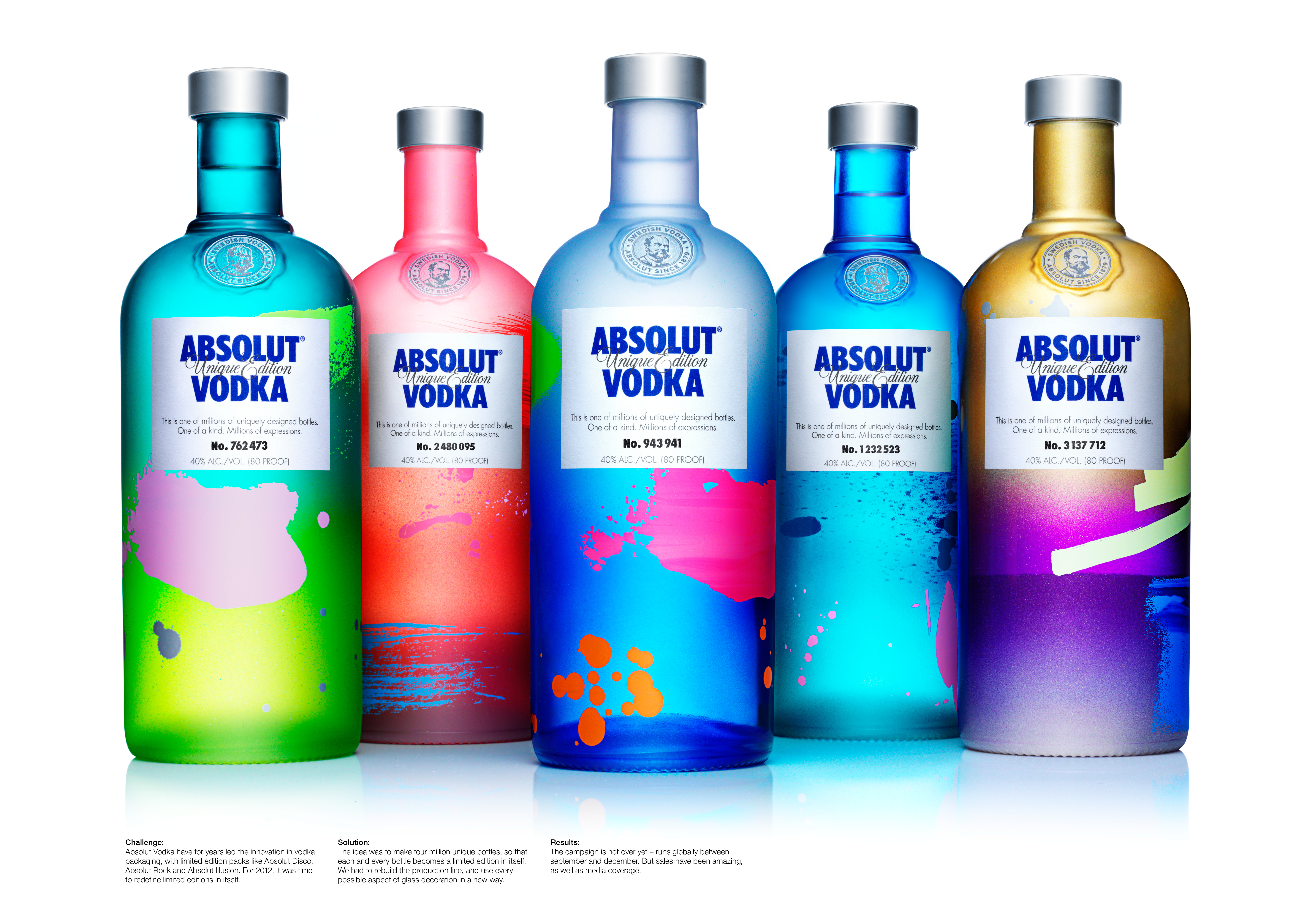 Entrant: Family Business, Stockholm
Absolut Unique
Corporate Name of Client:

The Absolut Company

Client Account Director:

Jonas Thålin

Account Manager:

Anna Andrén

Agency Account Director:

Cecilia Steenberg Forsberg

Agency:

Family Business , Stockholm

Creative Directors:

John Lagerqvist
Mårten Knutsson

Copywriter:

Tove Norström

Art Director:

Fredrik Lindquist

Final Art:

Andy Chong
Anna Jarl

Glass Work:

Julia Schilleras
Fredrik Källqvist

Photographer:

Jens Mortensen

Description of the Project:

Challenge:
Absolut Vodka have for years led the innovation in vodka packaging, with limited edition packs like Absolut Disco, Absolut Rock and Absolut Illusion. For 2012, it was time to redefine limited editions in itself.
Solution:
The idea was to make four million unique bottles, so that each and every bottle becomes a limited edition in itself. We had to rebuild the production line, and use every possible aspect of glass decoration in a new way.
Results:
Virtually all four million bottles sold out before the campaign period was over, without any price-offs, in general a must when retailing vodka during the busy end-of-year-season. Consumers tended to choose between all the Absolut bottles instead of other vodka brands. Which is exactly what we wanted.