Design
Poster Campaign
Bronze Winner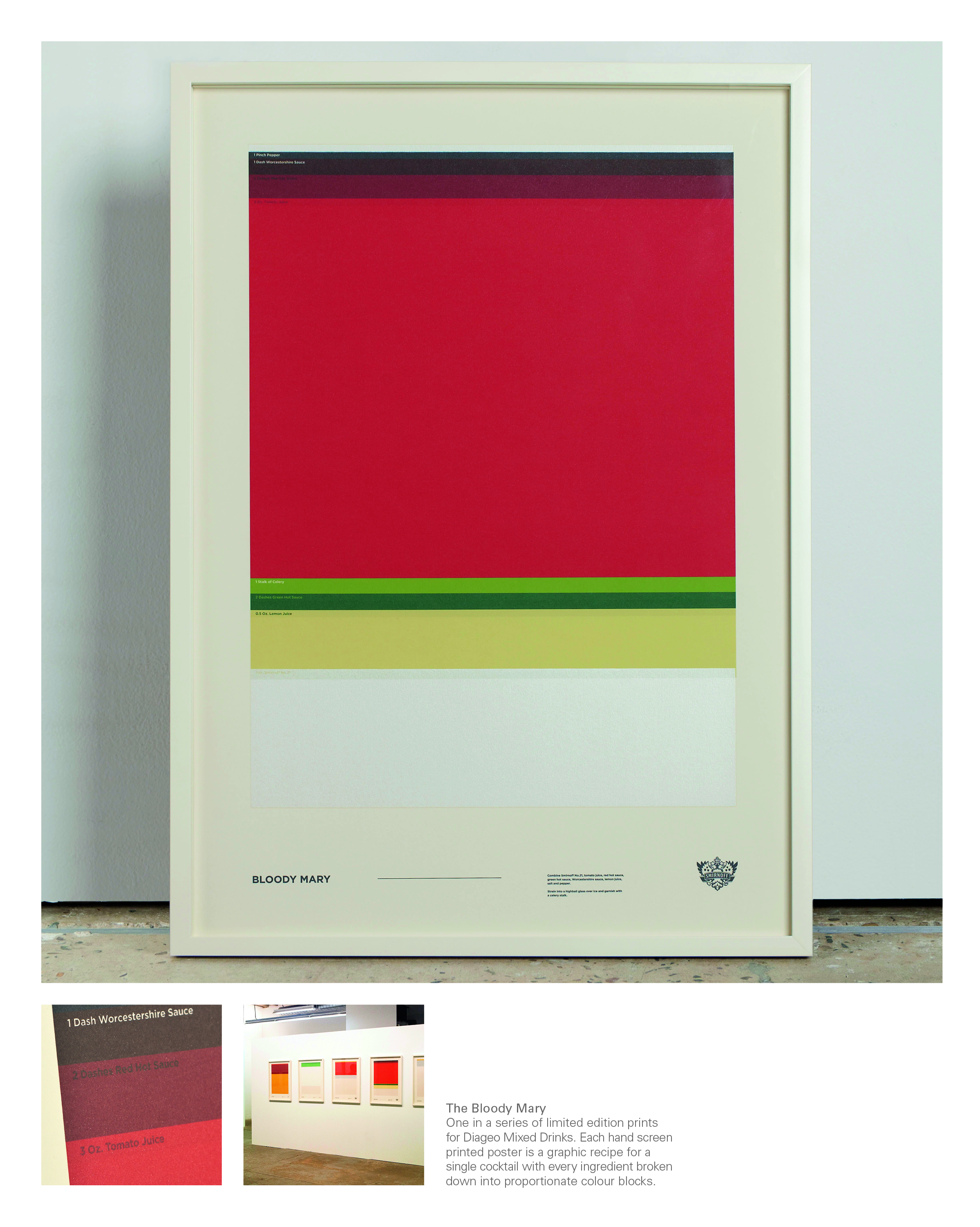 Entrant:
The Monkeys, Sydney
Diageo - Mixionary
"Bloody Mary",
"Tom Collins",
"Cosmopolitan",
"Vodka Martini",
"La Primavera",
"Agave Margarita"
Corporate Name of Client:

Diageo

Agency Account Director:

Gini Sinclair

Advertising Agency:

The Monkeys
MAUD , Sydney

Chief Creative Officer:

Justin Drape

Executive Creative Director:

Micah Walker

Creative Director:

David Park

Copywriter:

Henry Kember

Art Directors:

Kristian Saliba
David Park

Design Company:

MAUD , Sydney

Designer:

Ben Crick

Digital Creative Director:

Jay Gelardi

Group Content Director:

Dan Beaumont

Concept/Cultural Reference:

We created this series of limited edition prints for Diageo as part of our Mixionary mixed drinks and cocktails campaign.
Each print is one cocktail, screen-printed with proportionate colour blocks that represent the volume of each ingredient. The info graphic breakdown series includes a Vodka Martini, Cosmopolitan, Bloody Mary, Gin and Tonic, La Primavera, Manhattan and Tom Collins.
Metallic inks have been used to highlight each of Diageo's Premium brands for each cocktail, and are printed on a KW Doggett's Keay Kolour craft stock.