Design
Posters
Finalist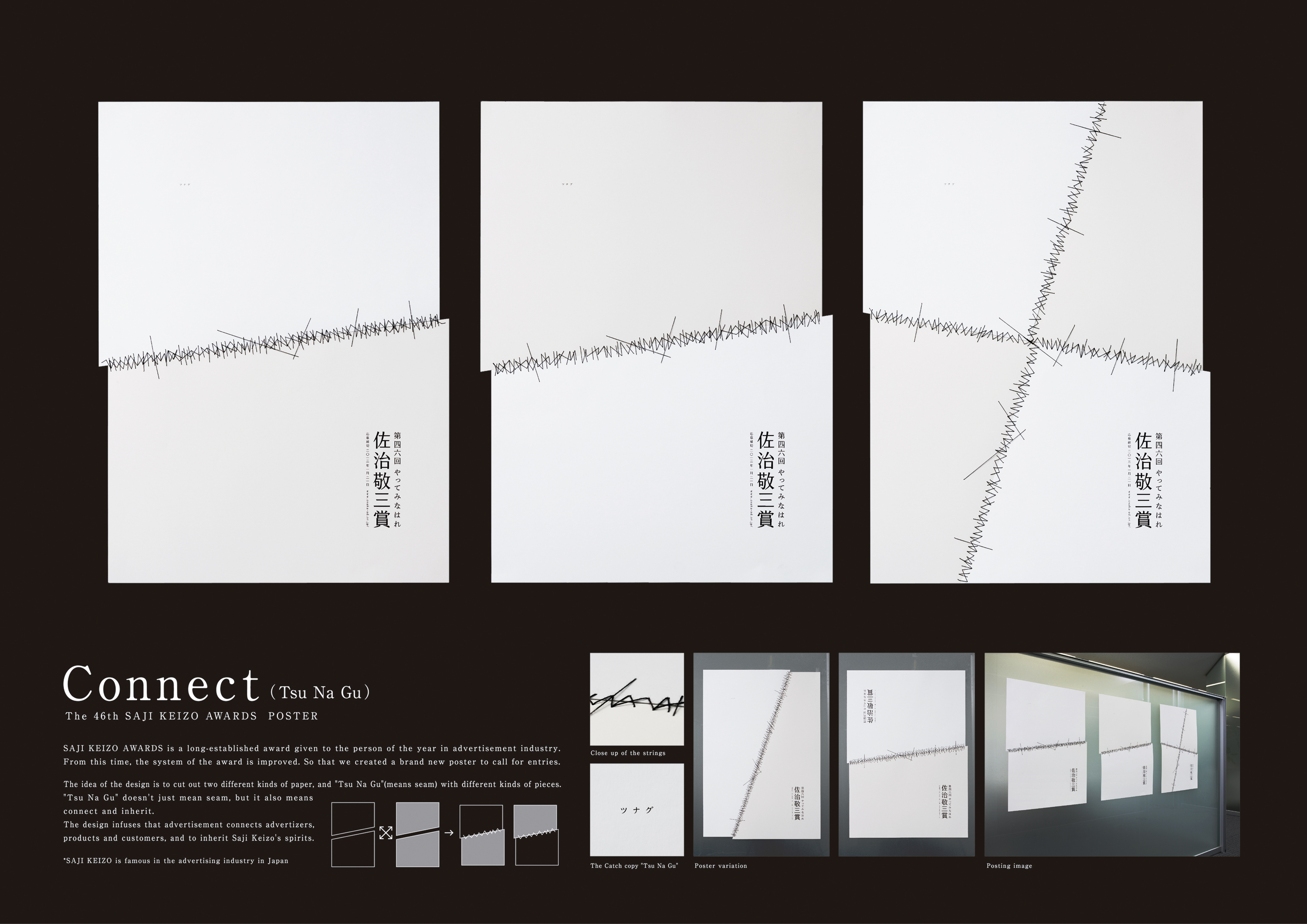 Entrant:
Hakuhodo, Osaka
Keizo Saji Award
"Connect"
Corporate Name of Client:

Osaka Advertising Association

Client Account Director:

Akira Hata

Agency Account Director:

Akihiro Kawashima

Agency:

Hakuhodo , Osaka

Creative Director:

Akihiro Kawashima

Copywriter:

Akihiro Kawashima

Art Director:

Atsushi Takegami

Design Company:

Ms Corporation , Osaka

Design Director:

Atsushi Takegami

Graphic Designer:

Shigeharu Yagi

Concept/Cultural Reference:

Keizo Saji Award is one of the traditional Awards in Japan that follows in the footsteps of Keizo Saji from Suntory, who made huge contributes to the advertisement industry in Japan.
The Award is given to the most valuable creator who inherits his will. Both passing on his will, and to create advertisements that connect products and customers can be regarded as "connecting", which are said "Tsu Na Gu" in Japanese.
We described the concept Tsu Na Gu (connecting) by connecting two different types of paper. In addition, we also entertained the background that Japanese society started considering a solid network of people especially after the great earthquake and Tsunami.