Print
Use of Illustration Campaign
Bronze Winner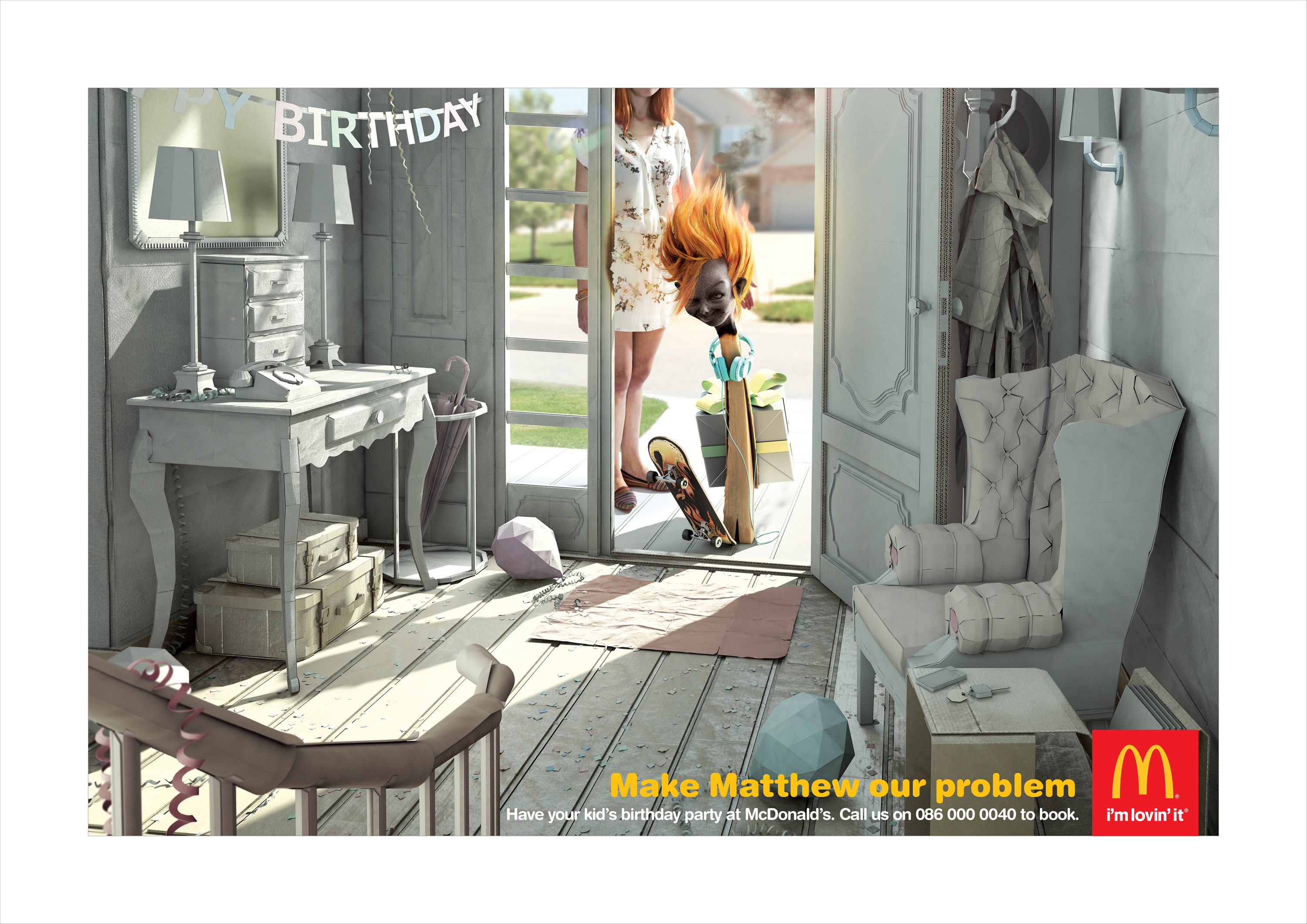 Entrant:
DDB South Africa, Johannesburg
McDonald's
"Matthew and the Paper House",
"Ollie and the Glass House",
"Abigail and the Inflatable House"
Media Used:

Newspaper

Corporate Name of Client:

McDonald's South Africa

Client Account Director:

Daniel Padiachy

Agency Account Director:

Tsitsi Dhlamini

Agency:

DDB South Africa , Johannesburg

Executive Creative Directors:

Liam Wielopolski
Grant Jacobsen

Copywriter:

Matthew Berge

Art Director:

Hital Pandya

Photography Studio:

Carioca , Bucharest

Illustration Company:

Carioca , Bucharest

Illustrator:

Carioca

Description of the Project:

The agency was briefed to build on the success of last year's campaign that positioned McDonald's as the perfect venue for children's birthday parties. The executions again highlighted the fact that kids and kids' parties can be destructive to one's house. So why not spare your home and have your child's party at McDonald's instead? From child-minding, kid's entertainment, decoration and birthday cakes to Happy Meal party packs for guests, McDonald's is far more than just a fast-food restaurant.