Print
Consumer Campaign
Finalist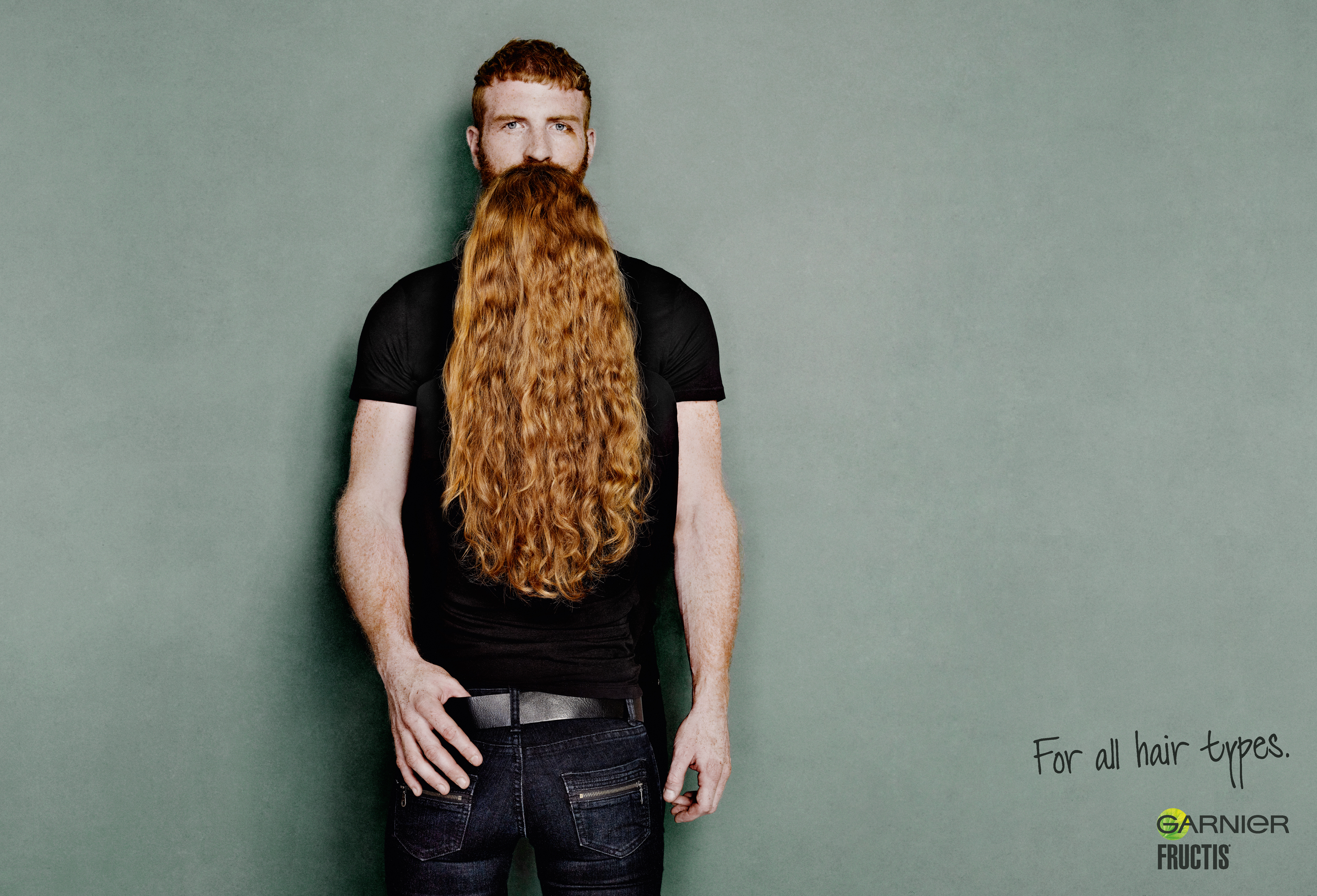 Entrant:
Publicis Communications Schweiz, Zürich
Garnier Fructis
"Beard - Red",
"Beard - Black",
"Beard - Blonde"
Media Used:

Newspaper

Corporate Name of Client:

L'Oréal Suisse

Agency Account Director:

Christine Rainford

Agency:

Publicis Communications Schweiz , Zürich

Chief Creative Officer:

Thomas Wildberger

Creative Director:

Grischa Rubinick

Copywriter:

David Luebke

Art Director:

Thomas Mueller

Art Buyers:

Derya Derdiyok
Jessica Küng

Photography Studio:

Billy & Hells , Berlin

Photographer:

Billy & Hells

Description of the Project:

Garnier Fructis by L'Oréal Suisse is a well-known hair care line. It is so well-known the biggest challenge was to change the way people view the hair care products.
Optically intriguing visuals deliver two messages: First, we dramatize the fact that the shampoos and hair conditioners are not only meant for your head hair but for your facial hair as well. Second, they subtly visualize that the Garnier Fructis line is just as suitable for men as it is for women.