Print
Consumer Campaign
Finalist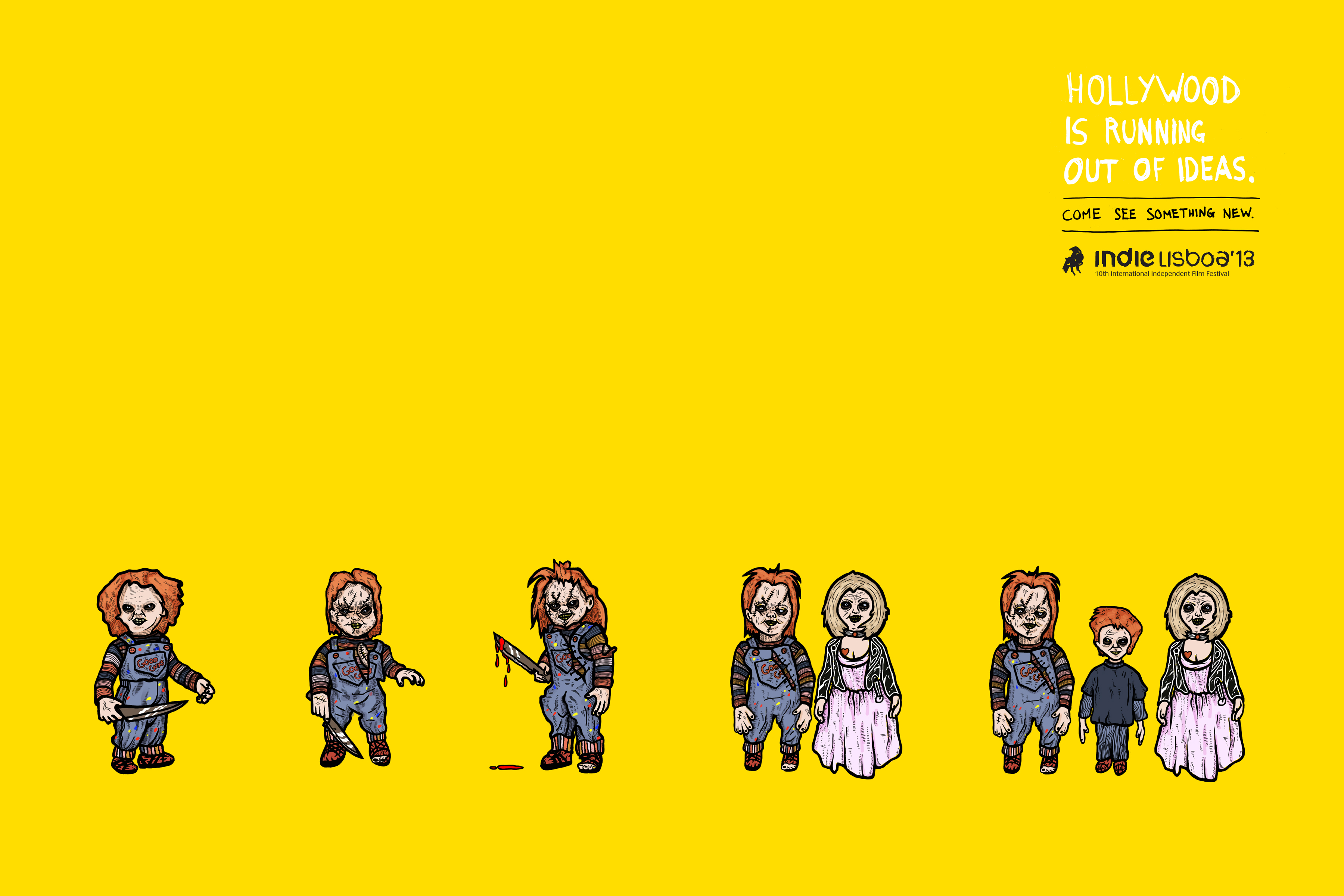 Entrant:
Leo Burnett Lisboa, Lisbon
IndieLisboa 2013
"Rocky",
"Cops",
"Rain",
"Chucky"
Media Used:

Magazine

Corporate Name of Client:

IndieLisboa

Agency Account Director:

Tiago Reis

Account Executive:

Joana Duarte

Agency:

Leo Burnett , Lisbon

Executive Creative Director:

Luciana Cani

Copywriters:

Steve Colmar
Pedro Pinho

Art Directors:

Thiago Cruz
Leonardo Pinheiro

Production Director:

Cristina Almeida

Illustrators:

Bruna Guerreiro

Douglas Cardoso

Mariana a Miserável

Fábio Santos

Description of the Project:

IndieLisboa is the biggest independent film festival in Portugal. For its 10th edition campaign, the festival wanted to honor its 10 years of originality. So we created a print campaign inspired in a singular common sense: "Hollywood is running out of ideas". The result was 4 different ads, illustrated by 4 different artists, each one exploring an overused hollywood formula such as the buddy cop movies, the endless franchises and the kissing- in-the-rain scene.