Package Design
Special Packaging
Silver Winner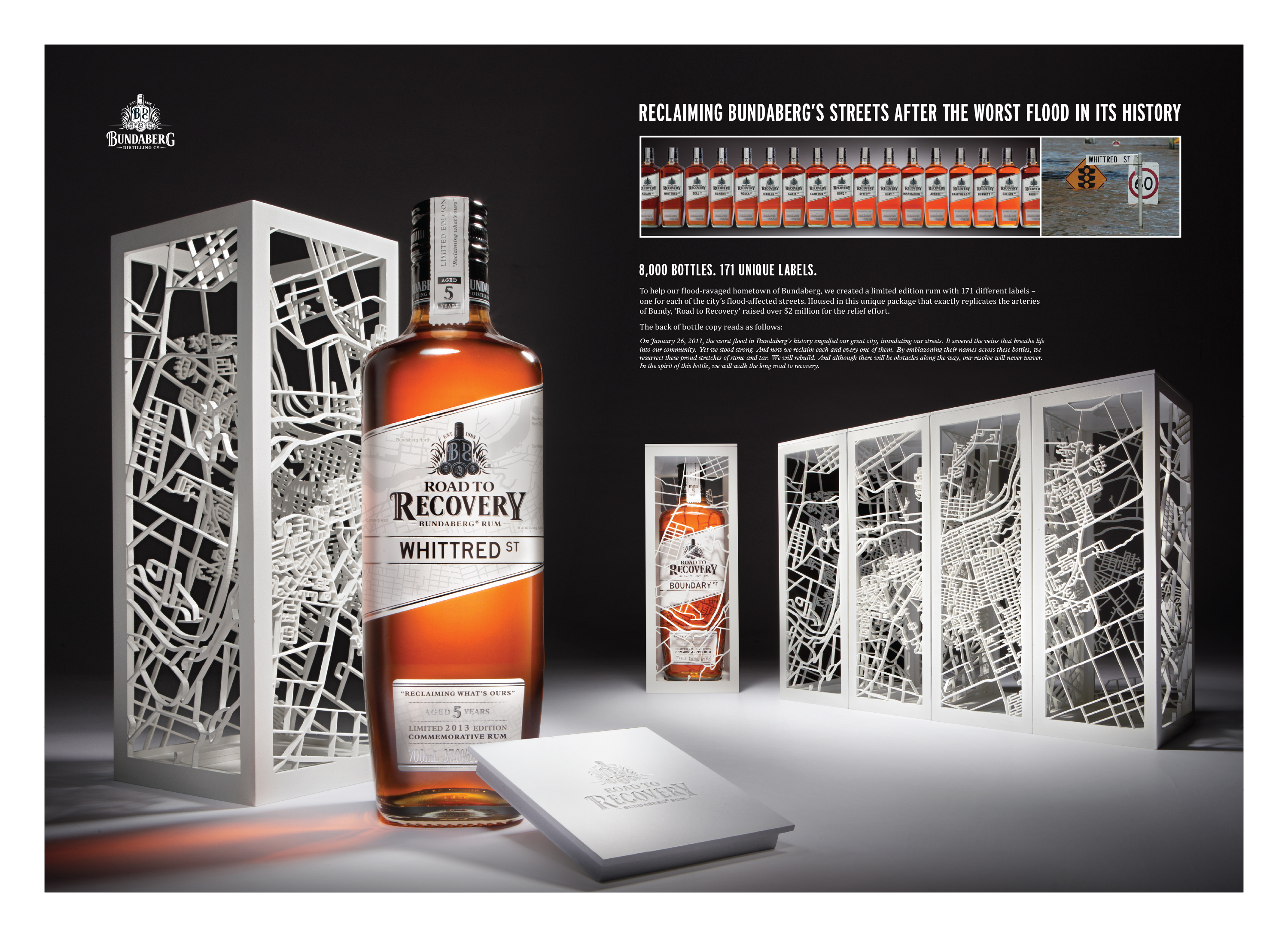 Entrant: Leo Burnett, Sydney
Bundaberg Rum
Corporate Name of Client:

Diageo Australia

Client Account Director:

Matt Bruhn

Agency Account Directors:

Peter Bosilkovski
Sam McGown
Holly Matchett

Agency:

Leo Burnett , Sydney

Chief Creative Officer:

Andy DiLallo

Creative Directors:

Grant McAloon
Vince Lagana

Copywriter:

Michael Dawson

Art Director:

Ben Alden

Designer:

Ben Alden

Packaging Manufacturing Company:

Blazze Laser Embellishing

Description of the Project:

Brief:
After the streets of Bundaberg were inundated by the worst floods in its history, a limited edition rum was created to draw people back to the town. Called 'Road to Recovery', the bottles were emblazoned with the names of Bundy's flood-affected streets, all 171 of them. They were only available at an event held at the distillery in Bundaberg. We needed to promote awareness of the campaign and drive donations to the relief effort and lure rum adorers to the town.