Package Design
Liquors
Finalist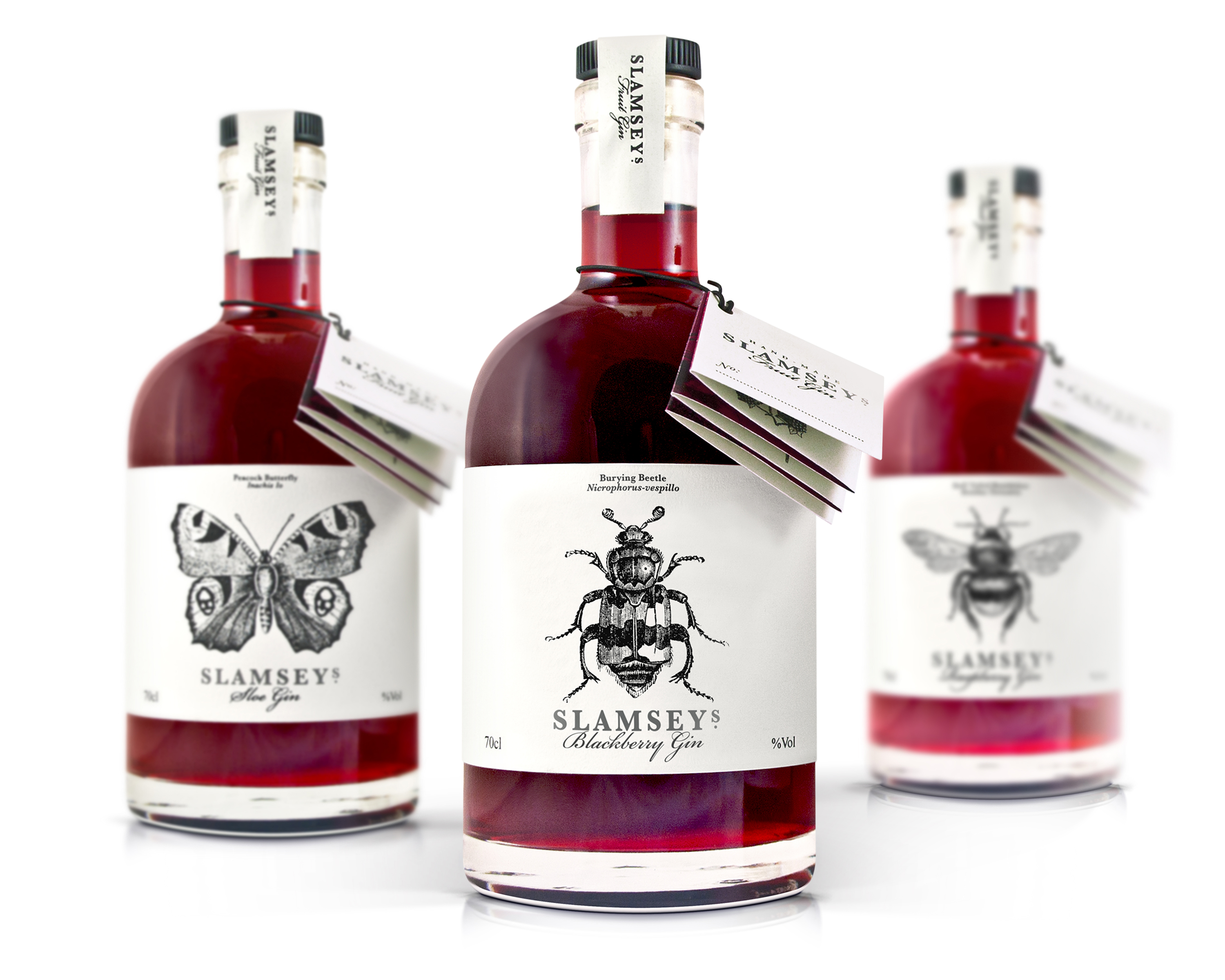 Entrant: B&B studio, London
Slamseys Fruit Gins
Corporate Name of Client:

Slamseys Drinks Ltd

Agency Account Director:

Kerry Plummer

Creative Director:

Shaun Bowen

Copywriter:

Lisa Desforges

Design Company:

B&B studio , London

Designer:

George Hartley

Description of the Project:

SLAMSEYS FRUIT GINS
Our friends at Slamsey's Farm make gins each year with fruits handpicked from their own fields and hedgerows. After discovering that famous naturalist John Ray was born near the farm in 1627, we created a set of labels for the brand featuring intricate insect illustrations – a nod to his meticulous cataloguing of the local flora and fauna, and Slamsey's careful gin-making craft. The final designs are countryside-inspired, but stylish enough to grace the city's hippest bars.