Billboard
Campaign
Finalist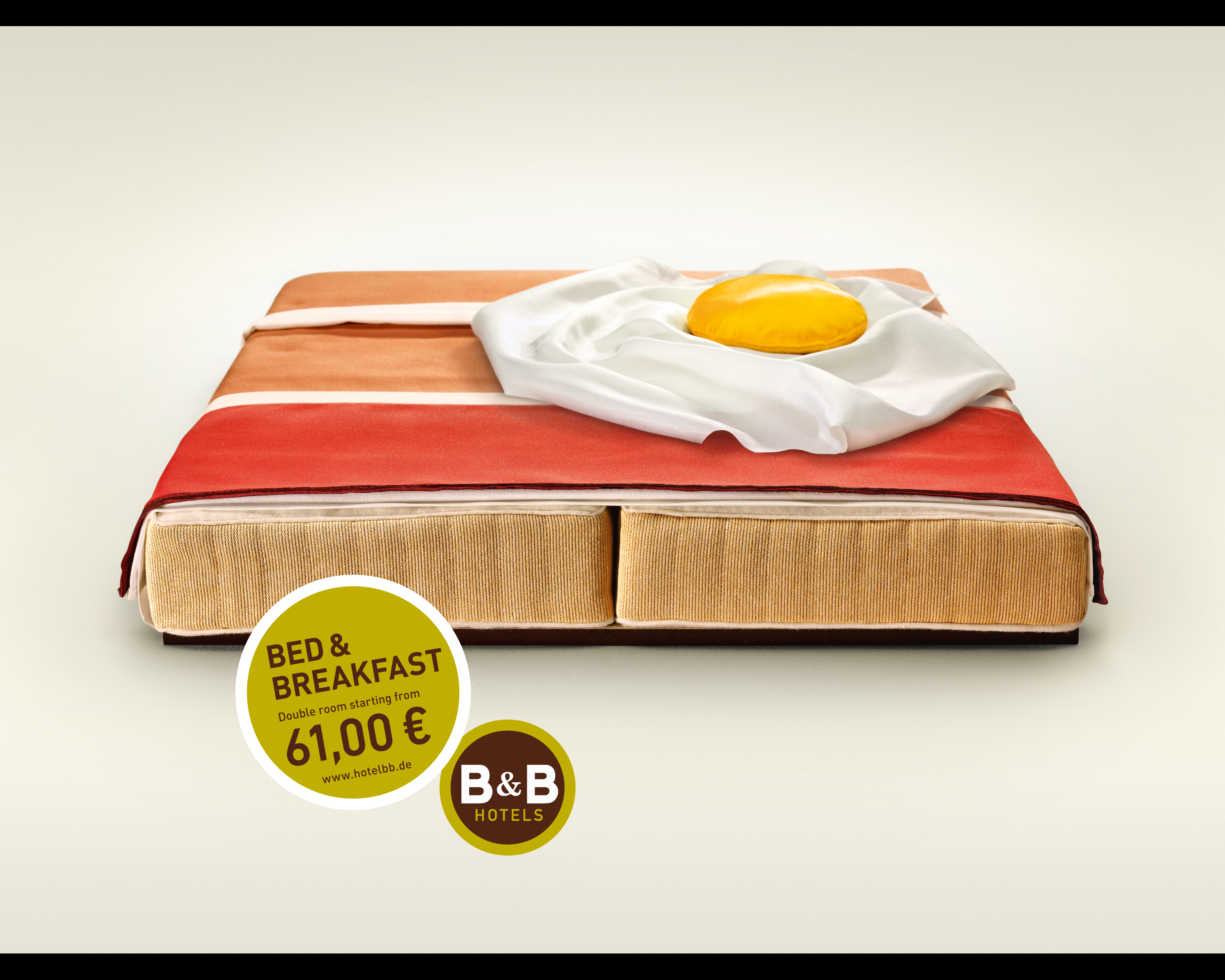 Entrant:
Publicis, Frankfurt
B&B Hotels
"B&B Sunny Side Up",
"B&B Sandwich",
"B&B Cheese",
"B&B Scrambled Eggs"
Corporate Name of Client:

B&B Hotels GmbH

Director Sales & Marketing:

Oliver Goslich

Sales & Marketing Consultant:

Miriam Dittrich

Agency Account Director:

Claudia Giese

Agency:

Publicis , Frankfurt

Chief Creative Officer:

Volker Schrader

Creative Directors:

Diana Sukopp
Mathias Henkel

Copywriter:

Felix Seiffert

Art Directors:

Anne Henkel
Christian Kuzman

Art Buyer:

Katja Bonnert

Photographers:

Marc Wuchner

Werner Schlaghecken

Description of the Project:

The B&B hotels combine comfort, style and a good price to an overall enjoyable hotel stay. The aim of the campaign was to bring this idea to life with strong visuals, aiming to increase both awareness and guest numbers of B&B Hotels. There are two things that stressed travellers are most looking forward to when checking into a hotel: a comfortable bed and a good breakfast the next morning. We are bringing these two desires together on our executions in an unseen and creative way. We show hotel beds that with the arrangement and color of the linen and cushions remind you of delicious breakfast sandwiches and make clear that here, guests are getting both: a relaxing sleep and a delicious breakfast.