Design
Poster Campaign
Silver Winner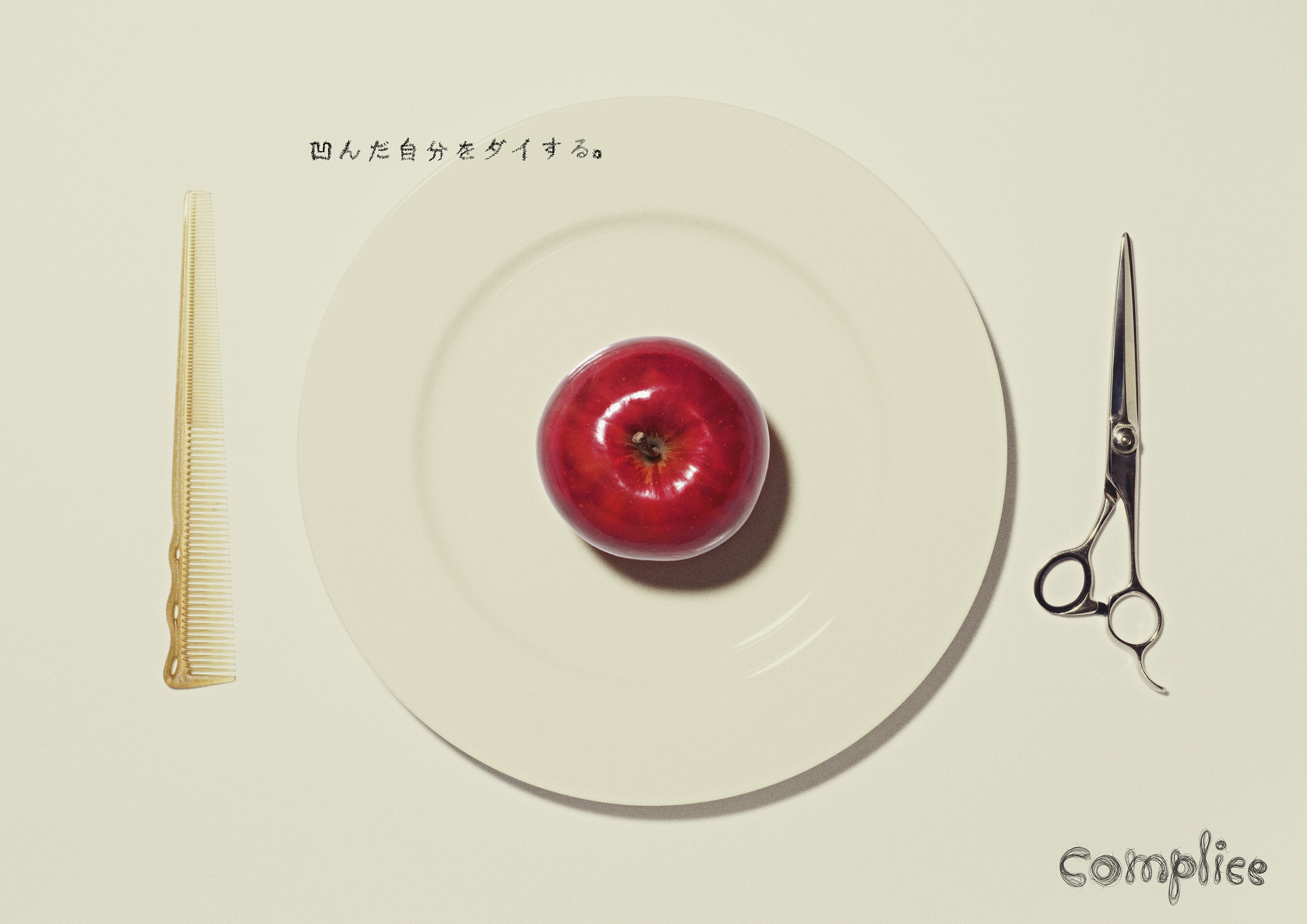 Entrant:
Three & Co., Osaka
Complice
"Apple",
"Banana",
"Orange"
Corporate Name of Client:

Complice

Copywriter:

Hiroyuki Hayashi

Art Director:

Masaki Fukumori

Design Company:

Three & Co. , Osaka

Designer:

Masaki Fukumori

Photographer:

Keisuke Nishitani

Concept/Cultural Reference:

People change their hairstyles with a hair cut or hair dye when they want to reinvent themselves. Complice, our hair salon, is the best place for those people. We respect the wishes and opinions from customers and we are very confident in giving them great satisfaction through our highly trained skills. In the posters, we refer to change not only on the outside but also inside by using the image of carving or peeling a fruit on a plate. The whole idea of using fruits makes our brand concept more impressive and appealing to people.