Design
Poster Campaign
Silver Winner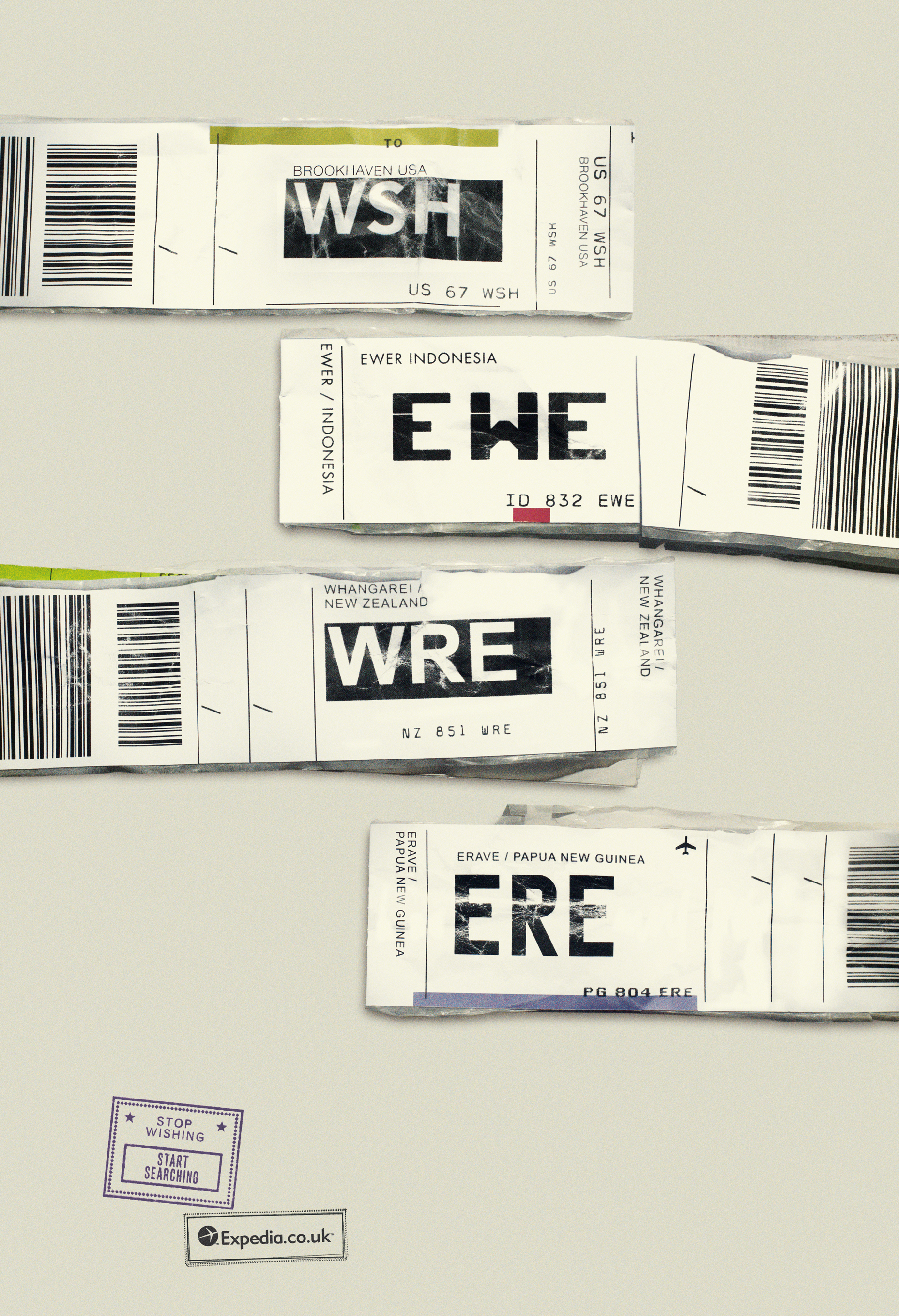 Entrant:
Ogilvy & Mather, London
Expedia
"Wsh Ewe Wre Ere",
"Gry Sky",
"Arm Leg",
"Mum Dad IOU",
"Sun Sea Snd Sex",
"Yoo Wat"
Corporate Name of Client:

Expedia

Client Account Director:

Andrew Warner

Agency Account Directors:

Mark Lainas
Stephen Hillcoat
Jessica Wilkinson

Agency:

Ogilvy & Mather , London

Chief Creative Officer:

Gerry Human

Executive Creative Director:

Gerry Human

Copywriter:

Jon Morgan

Art Director:

Mike Watson

Graphic Designer:

Mark Osborne

Typographer:

Mark Osborne

Concept/Cultural Reference:

We took a piece of ephemera usually associated with the security hell of airports and used it to play with the fantasy of escape.
Due to security issues we couldn't use real labels therefore we created our own. Painstaking details, from printer errors to hand drawn typefaces were crafted. Real rubber stamps were used for the pay-off lines. These three letter codes are humble yet iconic so we let them speak for themselves and floated them simply and confidently against a monotone background. Every code used is an official IATA code from a real airport.