Design
Brand Identity - Local
Finalist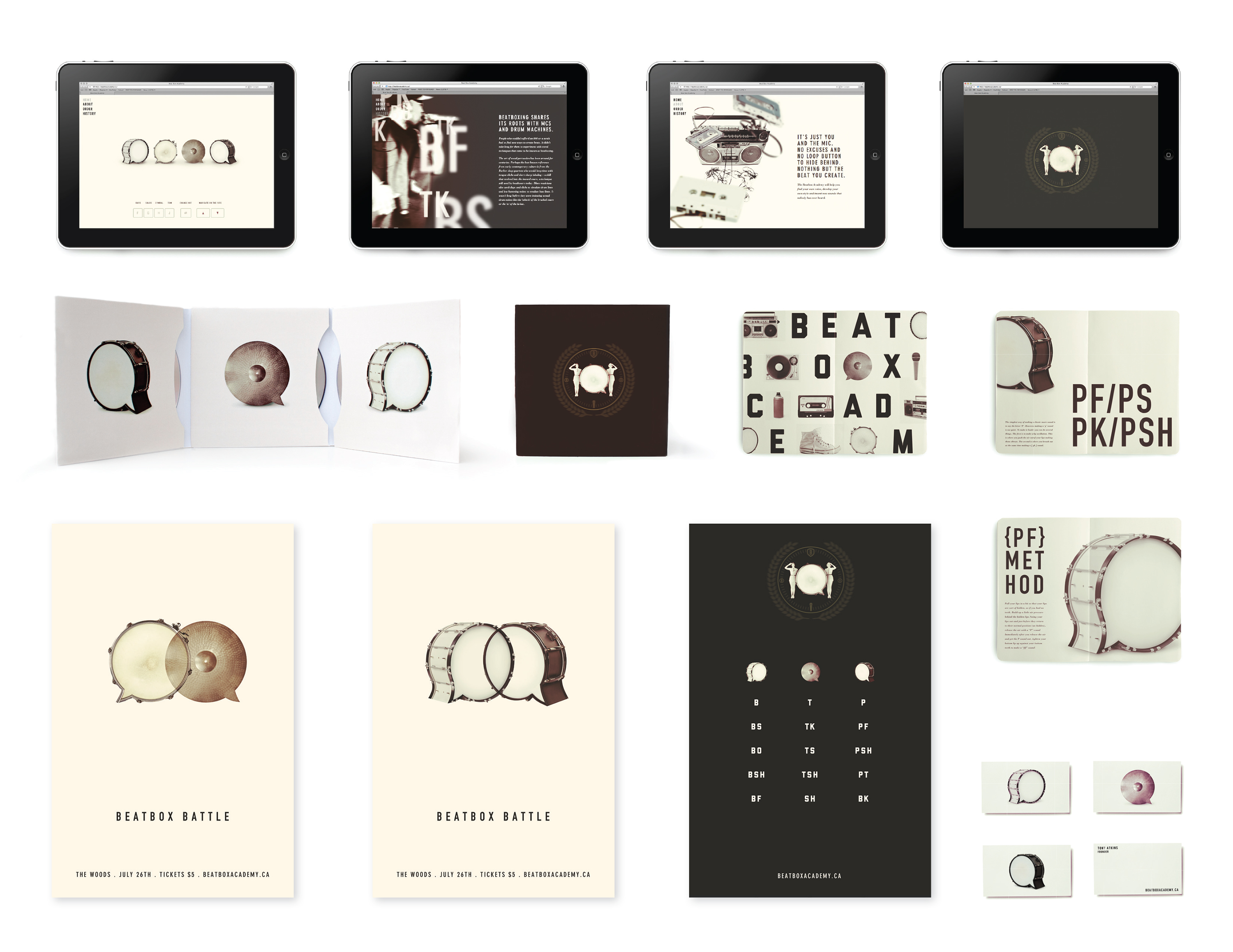 Entrant:
Spring, Vancouver
Beat Box Academy
"Beat Box Identity"
Corporate Name of Client:

Beat Box Academy

Agency:

Spring , Vancouver

Creative Directors:

Rob Schlyecher
James Filbry

Copywriter:

Ben Hudson

Art Director:

Jeremy Grice

Designer:

Jeremy Grice

Programmer:

Trevor Blades

Concept/Cultural Reference:

The owner of beatboxacademy.ca is a passionate musician and hip-hop artist. However, he was relying primarily on word of mouth and wild postings at beatboxing events to promote his school.
A well designed website, complete with features that reference the "core" sounds of beatboxing and contextualized this unique skill, was key to ensuring his ongoing success.