Design
Brand Identity - Local
Finalist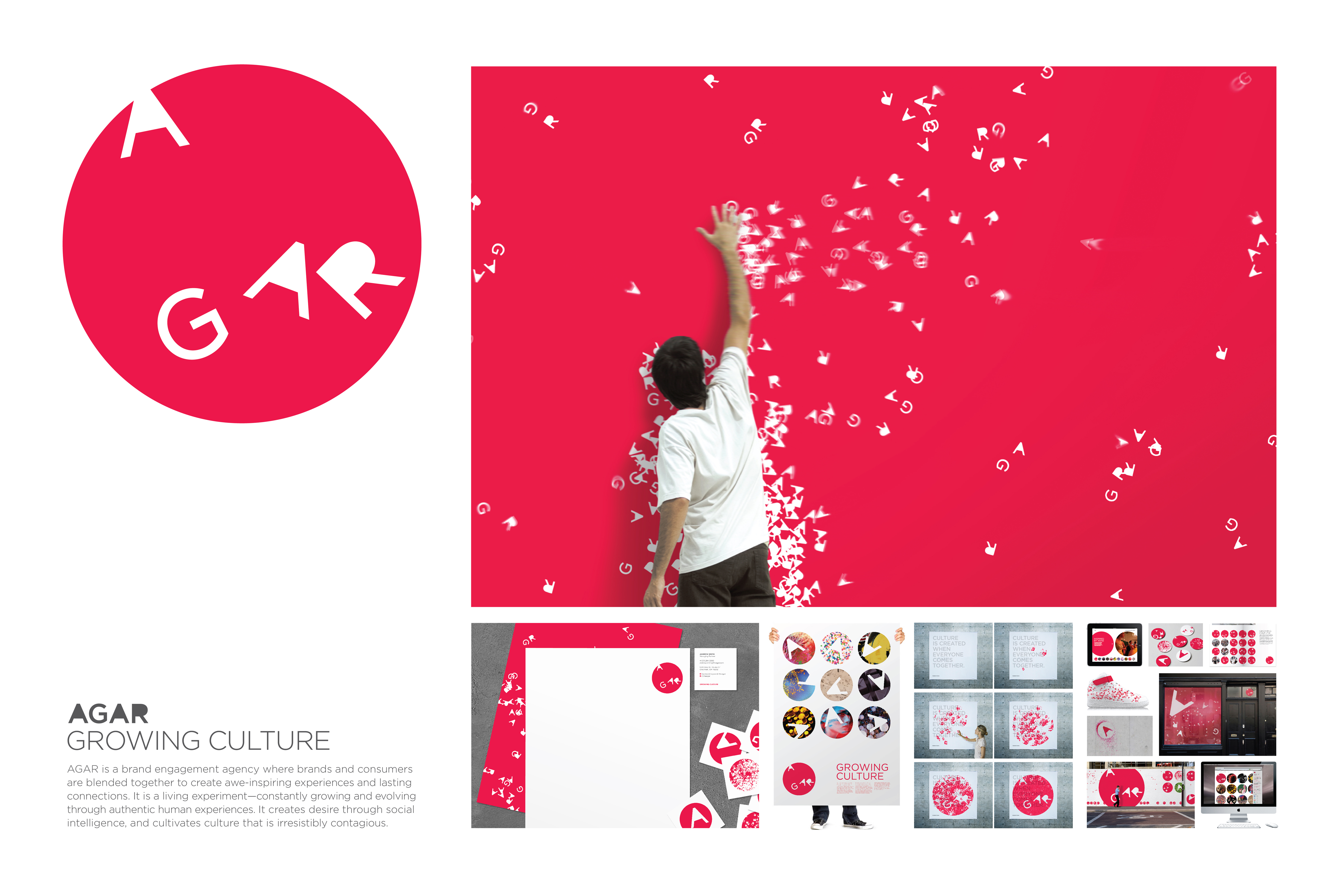 Entrant:
Landor Associates, Cincinnati
AGAR
"AGAR Identity Redesign"
Corporate Name of Client:

AGAR

Client Account Director:

Matoaka Ricketts

Executive Creative Directors:

Gerhard Koenderink
Steve McGowan

Associate Creative Directors:

Jay Hoffman
Joe Napier

Design Company:

Landor Associates , Cincinatti

Designers:

Jeff Maurer

Chad Shackelford

Concept/Cultural Reference:

AGAR is a brand engagement agency where brands and consumers are blended together to create awe-inspiring experiences and lasting connections. It is a living experiment - constantly growing and evolving through authentic human experiences. It creates desire through social intelligence, and cultivates culture that is irresistibly contagious.